It's almost the start of the New Year, and most marketers are preparing themselves to revamp their marketing strategy. Modern marketing is very dynamic and constantly evolving. Keeping an eye on changes and optimizing your campaign accordingly is critical. For 2020, tactics that succeeded in 2019 may not deliver the best results. I write about the most significant SEO strategies in 2020 that will deliver better results. Read the post and share your knowledge, views, and thoughts in the comment box below. If you have any concerns about SEO strategies for better results in 2020 and beyond, then continue to ask.
Make a thorough audit before implementing any changes on your website. It helps you to see the website's positive and poor aspects. The more data you have, the better will be your website. In this post, we address four advanced techniques that, if well applied, will bring you great results in 2020.
Here are the SEO tactics one needs to follow
Optimize the structure and navigation of the website
Nobody profits from difficult and messy website navigation. Such sites are hard to manage and can get out of control in a jiffy. These websites are also hard to navigate and can cause visitors to a lot of trouble. Websites users want the most efficient way to get from point A to point B. They're not going to bother to waste time browsing through multiple menus to find out what they need. Here are some things to remember when it comes to navigating the website.
Make sure you are at the forefront of your most important menus.
Keep all menus above the fold and just below the logo of the brand.
Follow the framework of the standard website design.
Optimize the URL so that it can be read and include keywords in it.
Enable bread-crumbs search as it helps users to move quickly between pages.
Make sure you have a search bar at the top of your page.
These are just some of the many ways your website navigation can be optimized. You can use crawlers on the website to see how easy it is to navigate the site. This will help you optimize yourself.
Related Post: Why and how to Optimize your Website for mobile devices?
Concentrate on User Experience
Google respects, above all other rating indicators, three variables. Those are information, connections, and interactions with the user. RankBrain, a Machine Learning Ai, is used by the search engine to evaluate what kind of user experience the website provides. The AI takes notes of variables such as Click Traffic, Dwell Times, Bounce Tariffs, etc. to understand how satisfied the website users are.
To ensure that users have a good time with it, you need to customize your website. It includes improving the design, branding, content, CTA, and overall performance of the website. Let's look at some ways to improve the experience of the users:
Keep a clean, clutter-free GUI (graphical user interface). Do not add to the page too many intrusive advertisements and pop-ups.
Enable enough space for people to easily scroll through the content. Make sure that people have less room o accidentally click on links.
Divide the material into small pieces that are digestible. Include shorter sentences, short paragraphs, and bullet points.
Uses pictures to provide details about visuals.
Perform A/B or multivariate testing to ensure a great response to your website.
It is also a good idea to explore the website from the user's perspective on multiple platforms. This will give you a clear idea of how the platform functions and where it needs to be improved.
App Optimization
If you've been in the SEO industry or done some form of digital marketing in the past year, you're probably already familiar with the Mobile-First Index. This is an indexing tool that rates websites higher than those that don't work well on mobile phones.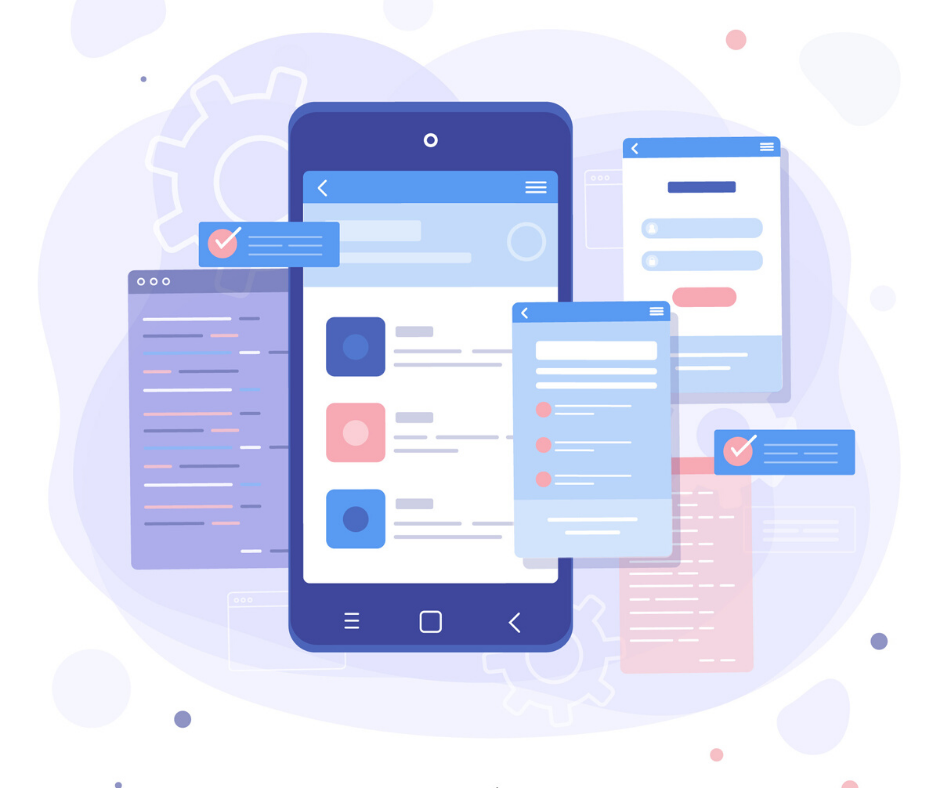 Currently, this only applies to websites with both mobile and desktop versions. Yet Google could not make it down the line standard. The following tips can help you significantly improve your mobile performance.
Use a website design that is responsive. Without compromising quality or performance, this system can easily adapt to different screen sizes and devices.
Verify that your website is loading within 3 seconds. Most people expect loading websites at that time, and if it takes longer, around 40% are likely to leave a mobile website.
Optimize your images to ensure that mobile screens are well loaded and displayed.
To ensure that website performance is consistent on all platforms, choose a good quality hosting service.
If your mobile quality isn't good, you're going to lose out on a lot of people. Mobile is becoming one of the main channels and will eventually overtake the desktop.
Related Post: Guide to Voice Search Optimization
Develop and optimize material
Content is one of the most significant factors in the ranking. If your content is good, you're going to provide better user experience, gain a good reputation, and establish authority. All you need to do is ensure that your content is not 2020 standards. Here's an overview of what you need to remember:
Make sure the content has a total of over 2,000 characters. The short-term content of fewer than 1,000 words on the SERPs is not high and does not gain many social shares.
Use as much as you can from original research. Invest more in content quality than in content quality.
Focus on a topic of the cluster rather than keywords. It helps you to refine the purpose of scan for users. Build content relevant to subjects that will be part of the user search session.
Include as many internal connections as possible to distribute the reference juice. Make sure the material is reliable and well-written. It's also a good idea to get people involved in your post's comment section. Answer your question, clarify, and maintain the connection between reader and creator.
Conclusion
These advanced techniques will help you reach new heights with your SEO in 2020. Once you have a good campaign for SEO, make sure that you also have a good system for data analysis. SEO is not a fixed method that, when applied, you should forget about it. The world continues to change, and keeping an eye on the changes makes sense. The data collected can be used before they can do too much harm to refine future campaigns and correct errors.
Ouriken's digital solution services not only help the client create integrated digital ecosystems but also to strengthen brands, increase ROI, new business value. Ouriken is a standalone web design and digital agency. We design and implements powerful solutions for small and medium businesses in technology, business, and operations.
[contact-form][contact-field label="Name" type="name" required="true" /][contact-field label="Email" type="email" required="true" /][contact-field label="Website" type="url" /][contact-field label="Message" type="textarea" /][/contact-form]