In the business world, the value of preserving existing clients and growing the business is important. Customer relationship management (CRM) serves companies to get an insight into the behavior of their customers and transform their business operations to guarantee that customers are served in the best possible way. Some organizers have discovered the importance of CRM Software the tough way, but you don't have to. And this has been possible thankfully because of this digital era, there are CRM systems that will do the work for you. All you need to do is follow the trends and personalize the method according to the requirements of your present and potential customers.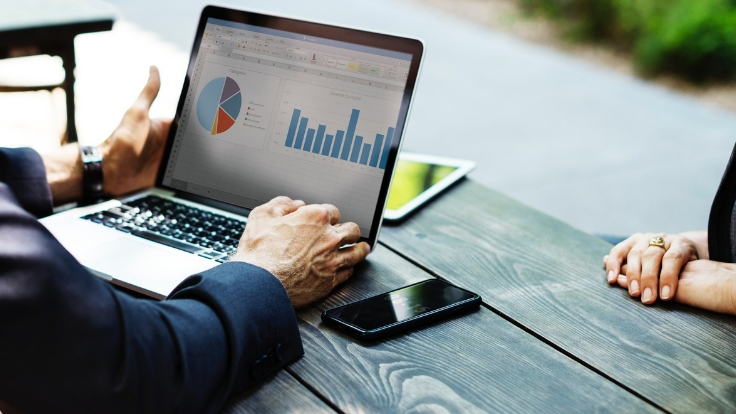 Some of the important points which make CRM must for your business:
Accessing Comprehensive Customer History
CRM software will help you earn more customers and be fast to serve the newly acquired and earlier gained customers. You will also have a record of your leads and contacts and can access them whenever you want. Those leads will not be lost. Using the CRM system you can have an entire history os customer trends and ways.ALso of those customers whom you had acquired before installing CRM into your system. This data is essential for the analysis of the preferences and trends of every customer. Once you understand this, you will identify what to offer them
Helps you Acquire new Customers
The CRM software you apply will not only help you track the history of recently acquired clients but further help you obtain new clients. The system will recognize targets and copy the necessary data into the 'Opportunity of Business', which is the CRM system that collects the details to utilize when required. A combined CRM system will benefit the employed Sales and Field representatives s to put this data to utilize and optimize conversion.
Saves Time
The reports on an integrated CRM system is centralized so that it is accessible at any point of time and to any entitled person on any authorized machine whenever required. You don't waste precious time or a big opportunity waiting for the system to upload or the data to be secured. This boosts productivity which not only instantly translates into enhanced sales, but also builds a reputation for your business.
Related Post: Everything you need to know about Email Marketing!
Helps Business Flourish and Expand
Speaking about reputation, a CRM software supports you with everything so that you can work with perfection and quickly, without any delay at all. It makes your brand image brilliant. Clients will view your company as one of the most experienced ones in the market. Your team will be the best. The point is, the individual employees must understand how to utilize it best and the business will prosper.
To Boost Brand Image
A loyal customer base is essential for the progress of any company and a perfect CRM system leads to you added customers and teaches you how to maintain a relationship with them and turn them true to your brand. So, the CRM system not only benefits the existing business and profits but also assists you to secure a steady prospect for your business.
Help Train your employees
A CRM system eases the employees understand how to go about the customer relationship management part so they obtain experience in the field studying from a software. The system also explains to these human employees how to examine important data and which data to concentrate on. So overall, the CRM system makes your employees and the administration teams further experienced and more productive as compared to what they were when you hired them. In this way, the performance of each employee will continue increasing with each passing day without any outside investment on your part to guide them.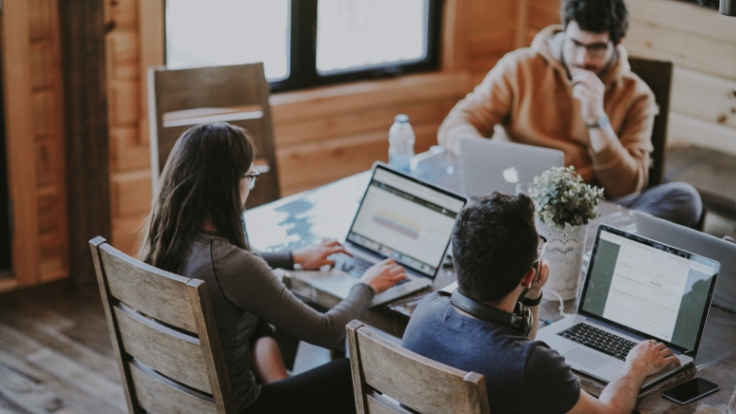 To Reduce Cost
CRM system is good for your business as it is very cost-effective. You will obviously wonder how is that even possible when these tools are actually premium and don't come cheap either. Well, look at the price cuts you are getting to make. Because of this tool, you can contract your whole analytical team and the marketing team keeping fewer people on the memo. Though you will have to make some cuts to your existing team which may be wrong ethically speaking. But if you commence your business with a CRM system integrated then you won't require to make any cuts. You will hire only people you need and this will save time and capital that goes into the process of employing.
Related Post: Why the Mobile App is important for your Business?
Ouriken provides a sharp CRM software that gives you the information you want in a way that you can utilize it. A perfect CRM gives you a solution to analyze your processes right from day one. We provide Zoho CRM Software that gives a good, smart and an ideal enterprise-ready package. Agile CRM Software has modern features that provide easy implementation and support at an affordable price.
We also design innovative services for your vision and assure flawless and complete implementation. We create and integrate the best products and solutions for your company and implement business support solutions to showcase your capacities and services.